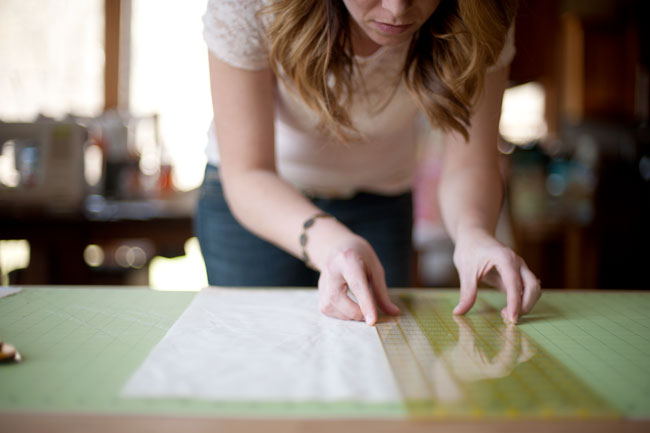 It started with an e-mail. A few written out thoughts to a long-lost friend from high school! :)
I mean, you do miss 100% of the shots you never take, right? (I think I remember my Mom telling me that over and over as a teenage girl before I would hop out of the car before school…)
We started chatting. Exchanging emails. Catching up on our lives since we had parted ways after high school…..our husbands, our kids (or the ones we were expecting), our hopes, dreams, making adventures, and goals….you know, the big stuff. And then conversations continued into *more important* things like our yarn stash, favorite fabric designers, quilting techniques, how to make the best homemade laundry soap…..you know, the REAL things. The things that excite us in life, that make us "tick" and that get our creative juices flowing. The things that make our husbands go crazy if we talk about them at dinner just one more time.
We realized that our inner creatives craved the same thing. Two things really. To inspire people with our passion for making and to create an online creative community. We both believe that HANDMADE is better. Not only because it tells a story of where it's come from, but because it's crafted. Crafted from the hand and the heart. It's crafted with care and with thought. The handmade is a way of sharing love and inviting people into a part of your story. It's a way to communicate when words don't' always come easy. We believe that handmade is a way of living. It's a lens to see the world and we believe, SO MUCH, for what it stands for.
So we made a plan. A slow moving plan. But a plan to make our congruent dreams a reality. You see, we both had ideas and visions. Visions of tables and tables of women making together with giant smiles on their faces. Ideas of creating a making community. Ideas of inspiring people to live a handmade lifestyle through thought and action. Visions of sharing our (sometimes feeble attempt at) handmade projects and ideas so that it can potentially infiltrate your world too. Because we really DO believe that handmade is better! :)
So, here we are. Two midwestern girls on a journey to bring the handmade world to life for you. We both come from different worlds with different talents and different techniques to share. But through blog posts, online classes (coming SOON), LIVE video casts, tips, tricks and tutorials, we hope to not only inspire you, but help open your eyes to the world of making in a new way.
So WELCOME TO THE HANDMADE GIRL! We can't wait to make along side of you and inspire each other along the way!